Employee Fraud, Theft, & Embezzlement
Employee Theft Attorneys In Irvine
The Problem of Employee Theft
By some estimates, EMPLOYEE THEFT accounts for losses of more than a BILLION DOLLARS EACH DAY in the U.S. White-collar crime is rampant in Southern California, and EMPLOYEE THEFT is on the rise. The average loss related to white-collar crimes is $500,000, and nearly one-third of all bankruptcies are caused by internal theft.
As a small business owner, you may have already been confronted with the problem of employee theft and know the damage it can wreak on you, your family, your employees and your business. If you have not had to deal with employee theft, sooner or later you probably will.
Why Employee Theft Happens
Opportunity
Simply put, most small businesses are vulnerable to employee theft. Medical offices, contractors, retailers and restauranteurs are particularly susceptible. Most small business owners delegate day to day bookkeeping, banking, and accounts receivable responsibilities to one or more employees, usually the ones you trust the most.
You may have a ballpark sense of your banking and accounts receivable information, but as long as there is money in the bank and no crisis, you concentrate on your work and leave the "number-crunching" to others. As an owner once confided to me, he was simply too busy to pay attention. At the end of the year, he looked at his total receipts and his net income. If they were close to what he expected, he did not look any further.
As your business becomes more successful, you may become more involved in managing growth. Consequently, you may become more removed from the day to day finances, and more dependent upon the employees who are responsible for those tasks. Often, owners may never take the time to institute basic accounting and bookkeeping controls.
Those controls may not have been necessary when the business started, but are essential now. Unless you take the time to review your system and ensure that those controls are in place, you are vulnerable to employee theft. The time it takes to implement those controls (which are discussed below) are a tiny fraction of the potential losses (in time and money) you could suffer.
Motive
As previously discussed, once employee theft is discovered the motive becomes clear. The employee may have an unknown addiction – to gambling, drugs or something else. The employee may simply be living beyond his or her means and conclude that he or she is entitled to a "little extra" from the company.
Often, an employee rationalizes the theft while continuing to steal larger and larger amounts. The employee may have more sinister and specific motives, such as harboring bitterness at being passed over for promotion or being demoted and intent on proving that he or she is too smart to get caught stealing.
Client Testimonials
"I needed someone to help me have a voice and you did just that."

Teresa W.

"I appreciate being able to call you anytime and was thankful for your explanations. I would highly recommend you to anyone that needed your services."

Ann F.

"Your compassion and professionalism made this trying time much easier."

Jillian P.
Meet Our Team
SKILLFUL, STRATEGIC, & COMPASSIONATE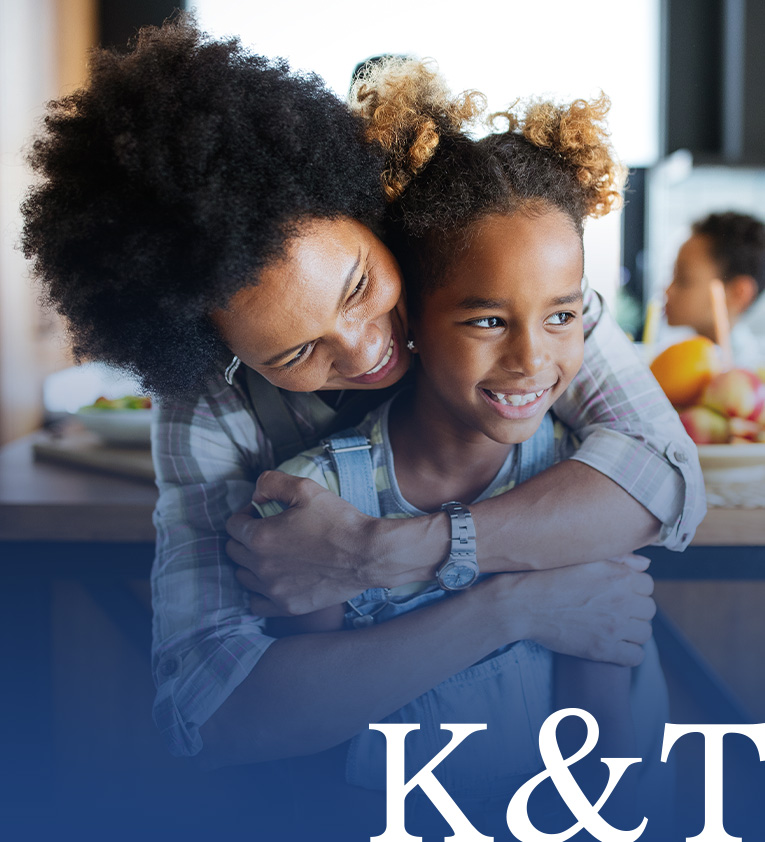 How Employee Theft Happens
There are two generally true statements about how employees manage to steal from their companies.
First, unless proper accounting controls are in place, there are almost limitless ways to steal. Employees can use simple but effective means to steal, by simply pocketing cash payments, using company credit cards for personal purchases, or stealing checks and forging the authorized signature. There are also extremely sophisticated schemes in which employees fabricate dozens of fictitious vendors, create non-existent employees, demand and receive kickbacks from clients or vendors for awarding company contracts, or actually coerce subordinate employees to perform services for the thief. Sometimes employees forge signatures on checks, and sometimes the employees are authorized signatories.

Second, the thief is more often than not a highly trusted employee. The prototypical thief is a long time employee who is extremely familiar with the financial aspects of your company. They interact with clients and vendors, and may handle or process accounts receivables, accounts payables, or banking functions for the company. They rarely take vacations or sick time. They are viewed within the company as loyal, trusted, giving individuals and would be last on a list of people you would suspect.
What To Do When You Discover Employee Theft
If you discover that you are a victim of employee theft, you should make three telephone calls: Call the police, call your insurance company or agent, and call an attorney.
1. Call Your Attorney
Your first call should be to your attorney. Although not widely recognized, California law permits a victim of employee theft (or any theft) to immediately file a lawsuit against the thief and IMMEDIATELY FREEZE HIS OR HER ASSETS. A Sheriff or Marshal will then seize those assets. The court will hold them until you have proven your case against the thief, at which time you receive all of the stolen funds, plus interest out of the seized funds. You may even be able to recover all your attorneys fees and costs. So, ask your attorney to confirm that he or she is experienced in handling prejudgment Right to Attach Orders, Writs of Attachment and the law relating to implied-in-law contracts.
Work with your attorney to assess the nature and scope of the loss. Bear in mind that perpetrators frequently use several different schemes, so you must be thorough and fast. Depending on the scope and sophistication of the theft, your attorney may recommend that you hire a forensic accountant to help with this process.
While you are determining and documenting at least generally the amount of the loss and the means by which the loss occurred, your attorney should be performing an initial investigation on the thief. A good investigator will have sophisticated means of providing you with information on the thief's assets, including bank accounts, securities accounts and interests in real property. Once you know where the asserts are, you can immediately move to have them seized.
2. Call The Police
Working with your attorney, your next call should be to the police. The police will want you to provide them basic information like the amount of the loss and the evidence indicating who committed the theft. Remember that the primary goal of law enforcement is NOT the return of your money. It is to prosecute the thief. Be prepared for some additional disruption to your business, as the police may want to take statements from employee witnesses and review your financial information. Also understand that law enforcement investigations of non-violent crimes such as theft often take several months. Even then, the police or District Attorney may decide that there is not enough evidence to file criminal charges against the thief.
3. Call Your Insurance Agent
Finally, contact your insurance company or agent. Some insurance policies provide coverage for employee theft or embezzlement. If so, you may be able to recover some portion of your loss. The insurance company will require you to document your loss, so the ongoing work that you and your attorney have been undertaking will be useful at this point.
As you read this, take a few moments to review your insurance coverage. If you do not have any coverage for employee theft or embezzlement, check with your insurer to determine how much they will charge to provide coverage as an additional benefit under your policy.
If you are faced with employee theft, taking the right action immediately can mean the difference between quickly recovering your losses, and years of frustration. Make certain that you have been fully and accurately informed about all of your options by speaking to an attorney who is knowledgeable, qualified and experienced in this area of the law, and by promptly contacting the police and your insurer.
When You Need Direction, We Are Here
Over 75 Years of Combined Experience
Free Consultations Available
Contact Us Today
Whether you have questions or you're ready to get started, our legal team is ready to help. Complete our form below or call us at (949) 416-2215.