About Us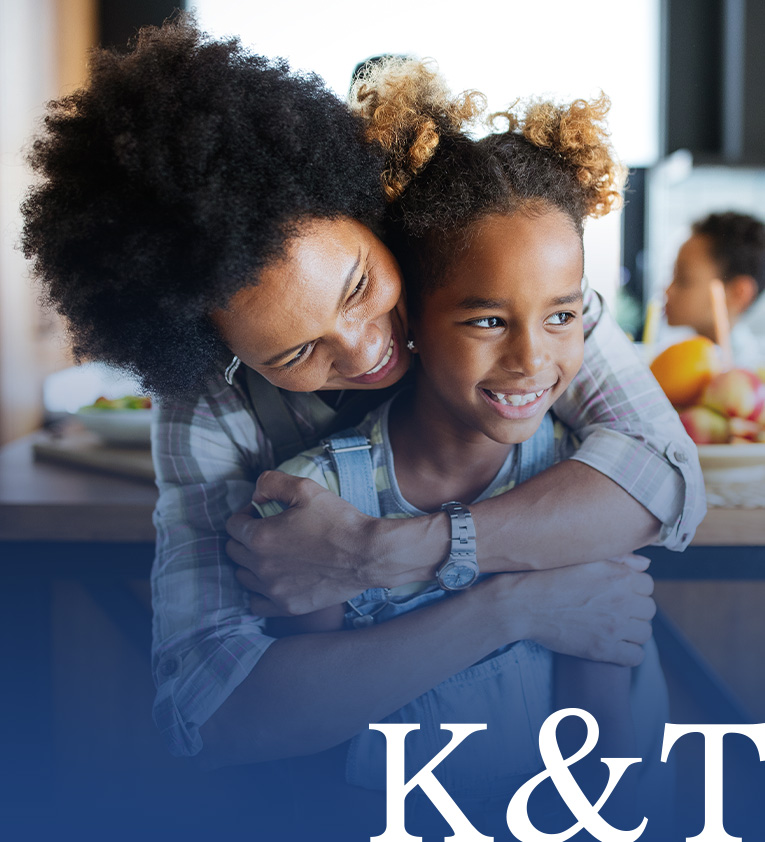 Providing Family Law, Business Litigation, and Fraud, Theft, and Embezzlement Recovery
Founded in 1993, Kirk & Toberty, Attorneys At Law provides aggressive and high quality legal representation in servicing the personal and business needs of our clients.
We focus our practice exclusively in the three specific areas of the law in which we have decades of courtroom experience: Family Law matters, including Divorce, Child Custody, Child Support, Mediation, and Stepparent Adoption. Fraud, Theft, and Embezzlement Recovery matters. Business Litigation and Collection matters, including collection of promissory notes, investments, and recovery of fraud, theft, and embezzled funds.
Our firm services a broad range of entities, including for-profit, non-profit; and private and public companies, representing them in breach of contract and related actions, including Fraud, Breach of Contract, Misappropriation of Trade Secrets, Unfair Business Practices, and Interference with Economic Advantage.
We have also developed an extensive expertise in representing the victims of theft, fraud and embezzlement in the recovery of their funds.
Meet Our Team
SKILLFUL, STRATEGIC, & COMPASSIONATE
Representation in Irvine, CA and Surrounding Areas
Business Litigation and Collections Attorney in Irvine
Kirk and Toberty specialize in servicing the business counseling and litigation needs of businesses in the Orange and Los Angeles County area. We represent a broad range of entities, including for-profit, non-profit, private and public companies.
As litigation counsel, the firm handles a variety of claims, including breach of contract, breach of warranty, trade-secret, employee, real property, construction, and officer, director and shareholder related claims. We are skilled, aggressive, and sensitive to the cost – benefit analysis that businesses must utilize in order to successfully engage in complex litigation.
However, we are not just experienced litigators. A vital part of our practice is supporting our clients in a counseling and advisory capacity to resolve conflicts, or potential conflicts, before litigation becomes unavoidable. Along with our litigation and alternative dispute resolution expertise, our breadth of experience and ability to apply practical solutions to business disputes provides our clients with permanent and cost-effective solutions to their business and legal issues.
The attorneys at Kirk & Toberty, Attorneys At Law have more than 30 years of experience representing individuals in the area of divorce and family law matters. We handle all types of family law, including child custody, child support, spousal support, division of assets and debts, and stepparent adoptions.
We can represent you individually, or can facilitate between you and your spouse as a mediator. We can also assist you as a consultant (sometimes referred to as "unbundled" law). We have obtained exceptional results for our clients by being affordable, knowledgeable of the law, sensitive to our clients' needs and have developed a reputation in the legal community for responsive and effective representation of our clients.
We are sensitive to both the emotional and financial costs involved in divorce and family law actions. We believe that one of our skills is in good communication with our clients and building a good rapport with each of our clients so we know their individual needs in an effort to settle their case, or present them to the Court for resolution.
Continue Reading
Read Less
OUR STATEMENT OF PURPOSE
At Kirk & Toberty, Attorneys At Law, we have more than 75 years of combined experience representing our clients in court. During that time we have successfully represented thousands of clients. We understand that the possibility of becoming involved in legal matters can be overwhelming to many people. We also know that it is not uncommon for people to have had a bad experience with a previous lawyer. Our goal is to exceed your expectations in providing legal services to you, and we take our commitment to our clients seriously. We do our very best to provide the highest quality of legal services for our clients, and we rely on the referrals of our satisfied clients. In order to hold ourselves accountable to you, we have established this statement of purpose. The attorneys and staff at Kirk & Toberty, Attorneys At Law will always seek to maintain these principles in our relationship with you:
The attorney you meet with will be the attorney who handles your case and who appears in court on your behalf. We will not assign your case to a less experienced attorney.
We will respond to your calls or emails promptly.
You will always be able to reach an attorney to discuss your case within a reasonable period of time.
We will discuss with you the potential fees and costs involved in your case directly and honestly
We will treat you with care, attention and courteousness.
We will speak in plain English and avoid legalese
We will provide you with monthly billing that is clear, detailed and easy to understand.
We will be honest and fair in our billing and respond promptly to any concerns or question you might have.
We will listen closely to your concerns and be proactive in responding to them.
We will always attempt to obtain the best possible result for you while charging a fair and reasonable fee.
We will regularly communicate with you regarding your matter and not leave you in the dark regarding the status of your case.
If we ever fall short of these goals, you can be assured that we will do our best to ensure the situation is resolved to your satisfaction.
When You Need Direction, We Are Here
Over 75 Years of Combined Experience
Free Consultations Available
Contact Us Today
Whether you have questions or you're ready to get started, our legal team is ready to help. Complete our form below or call us at (949) 416-2215.