Postnuptial Agreement
Irvine Postnuptial Agreement Lawyer
Expert Postnuptial Agreement Services Tailored to Your Needs
At Kirk & Toberty, LLP, we recognize that every marriage is a unique journey, and planning for the future is a crucial step in building a solid foundation. Our dedicated team of legal experts is here to assist you in navigating the complexities of postnuptial agreements. We ensure that your interests are well-protected and your shared path forward begins with peace of mind.
---
Call Kirk & Toberty, LLP today at (949) 416-2215 or contact us online to arrange a consultation with our postnuptial agreement attorney in Irvine!
---
Understanding Postnuptial Agreements
A postnuptial agreement, often called a postnup, is a legally binding contract that couples enter into after their marriage has already occurred. This agreement outlines each spouse's financial and property-related rights in the event of divorce, separation, or the passing of one spouse. While some might perceive postnuptial agreements as a pragmatic approach, they serve as proactive tools to provide clarity and protection, facilitating open discussions about financial expectations and definitions.
Coverage of Postnuptial Agreements in California
In the state of California, postnuptial agreements encompass a variety of financial and property-related aspects. These agreements can address the following areas:
Property and Asset Division: A postnup can establish how properties and assets acquired before or during the marriage will be distributed in the case of separation or divorce.
Debt Assignment: It can determine the allocation of existing debts and liabilities between spouses.
Spousal Support:

Postnups can specify whether either spouse will be entitled to spousal support (also known as alimony), along with the terms and conditions.

Inheritance Protection: Postnuptial agreements are instrumental in safeguarding the inheritance rights of children from previous relationships or family heirlooms.
Business Interests: In situations where one or both spouses own a business, a postnup can outline the treatment of the business in the event of a divorce.
Financial Obligations: The agreement can clarify financial responsibilities during the marriage, including bill payments and financial management.
Advantages of Postnuptial Agreements
Enlisting the assistance of an Irvine postnuptial agreement attorney from Kirk & Toberty, LLP, to create a well-crafted postnup offers several advantages:
Asset Protection: A postnup safeguards assets brought into the marriage, ensuring their retention as separate property in case of separation or divorce.
Transparency in Finances: By fostering open conversations about financial matters, a postnup encourages communication about monetary issues, leading to a better grasp of each other's financial aspirations and priorities.
Minimized Legal Conflicts: A meticulously drafted postnup can reduce the potential for acrimonious divorce proceedings, saving time, emotional strain, and legal expenses.
Preservation of Relationships: Postnuptial agreements can prevent disputes over inherited wealth, preserving relationships with family members.
Business Stability: For entrepreneurs and business owners, a postnup can prevent business interests from being entangled in marital property disputes.
Spousal Support Clarity: A postnup can set forth unambiguous guidelines for spousal support, removing uncertainties during a divorce.
Client Testimonials
"I needed someone to help me have a voice and you did just that."

Teresa W.

"I appreciate being able to call you anytime and was thankful for your explanations. I would highly recommend you to anyone that needed your services."

Ann F.

"Your compassion and professionalism made this trying time much easier."

Jillian P.
Meet Our Team
SKILLFUL, STRATEGIC, & COMPASSIONATE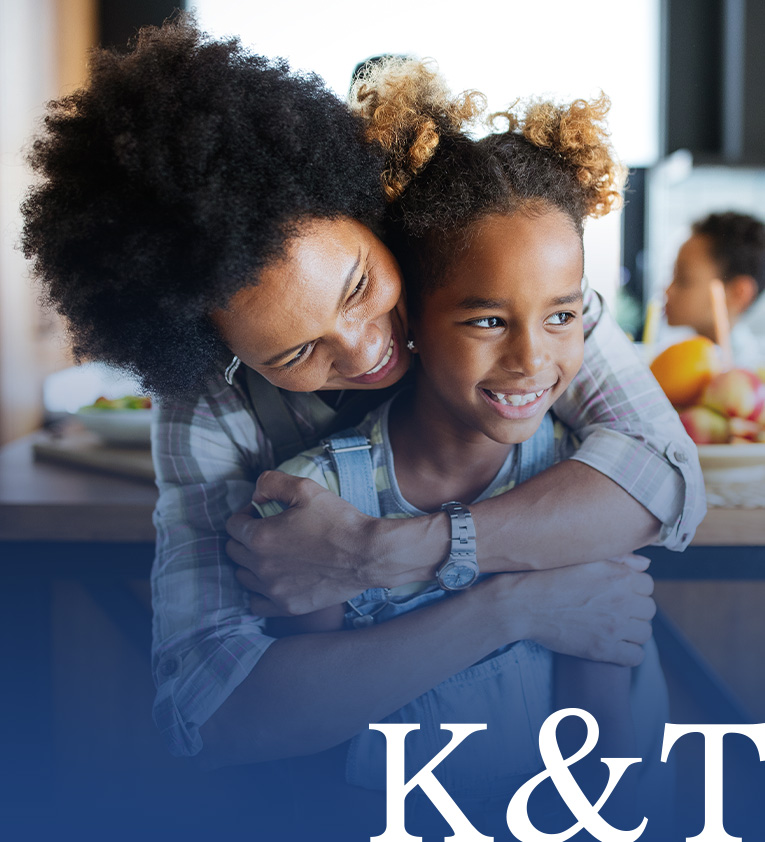 Contact Our Irvine Postnuptial Agreement Lawyer Today
At Kirk & Toberty, LLP, we understand that engaging in conversations about postnuptial agreements can touch on sensitive matters. However, fostering open dialogue and obtaining expert legal counsel is crucial for building a resilient groundwork. Our team of skilled postnuptial agreement lawyers in Irvine is dedicated to assisting you through this significant facet of marriage, ensuring safeguarding your interests and assuring a stable future.
---
Contact Kirk & Toberty, LLP today to schedule a meeting with our postnuptial agreement lawyer Irvine!
---
When You Need Direction, We Are Here
Over 75 Years of Combined Experience
Free Consultations Available
Contact Us Today
Whether you have questions or you're ready to get started, our legal team is ready to help. Complete our form below or call us at (949) 416-2215.