Mediations
Irvine Family Law Mediation with Kirk & Toberty, Attorneys at Law
In the realm of family law, conflicts are bound to happen. Divorces, child custody disputes, and property divisions can often lead to heightened emotions, misunderstandings, and disagreements. Many families naturally want to find ways to help resolve these issues without needing to go through a long, costly, and unpleasant courtroom battle. In such situations, mediation can be an invaluable tool for resolution.
At Kirk & Toberty, Attorneys at Law, we use our decades of experience in family law mediation to help families reach amicable agreements that prioritize their best interests and those of their children. Our Irvine family law mediation services are tailored to the individual needs of our clients and their families, and we provide the resources necessary to achieve successful outcomes.
Why Choose Mediation?
Mediation is a voluntary alternative dispute resolution (ADR) process where a neutral third party (the mediator) helps the conflicting parties negotiate a mutually satisfactory settlement. Unlike traditional court proceedings, mediation offers a more peaceful, private, and cost-effective solution. It allows you to have control over the outcomes rather than leaving it to the discretion of a judge.
At Kirk & Toberty, Attorneys at Law, our mediators understand that every family has unique dynamics and circumstances. Therefore, we approach each case with an open mind, empathy, and respect for your privacy. We provide a safe space for you and your ex-spouse or partner to express your concerns openly and honestly, fostering understanding and compromise.
---
If you are considering mediation for a family law dispute, our team of experienced Irvine lawyers can guide you through the process. Contact us online or call us at (949) 416-2215 to schedule a consultation.
---
Client Testimonials
"I needed someone to help me have a voice and you did just that."

Teresa W.

"I appreciate being able to call you anytime and was thankful for your explanations. I would highly recommend you to anyone that needed your services."

Ann F.

"Your compassion and professionalism made this trying time much easier."

Jillian P.
Meet Our Team
SKILLFUL, STRATEGIC, & COMPASSIONATE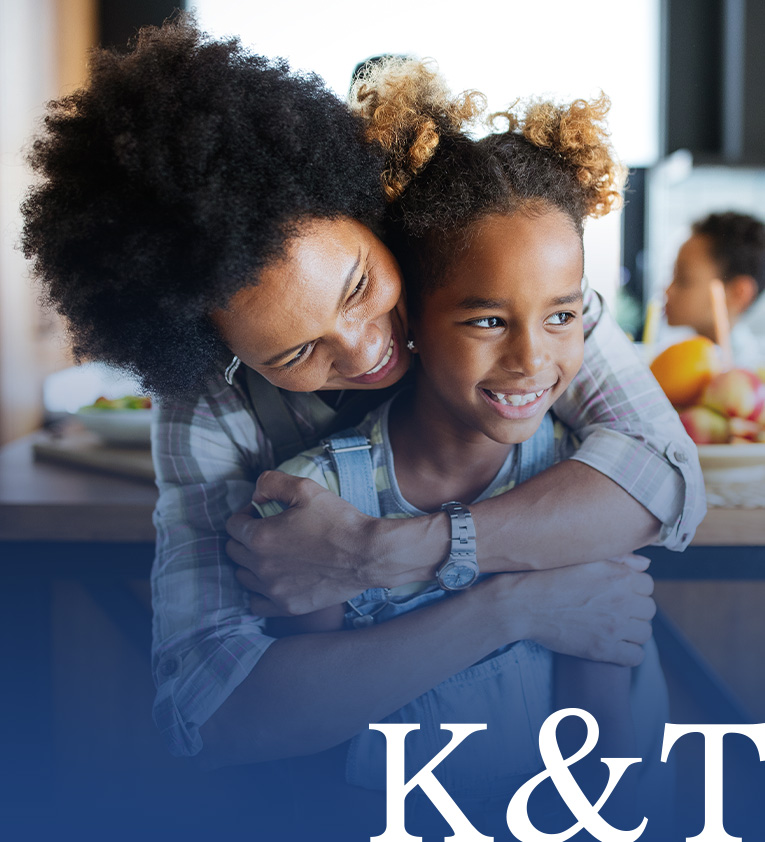 What Is the Difference Between Arbitration and Mediation?
Both arbitration and mediation are ADR methods that help parties avoid protracted and public courtroom battles. However, whereas mediation is a non-binding process where a neutral third party - known as a mediator - facilitates communication between the disputing parties, arbitration is a more formal process where an arbitrator or a panel of arbitrators listens to each party's case and then makes a binding decision.
The arbitrator acts much like a judge in a court case. They review evidence, consider legal arguments, and then issue a ruling. The decision made by the arbitrator is usually final and legally binding, with very limited scope for appeal.
The mediator's role, on the other hand, is to guide the conversation, help clarify issues, and suggest possible resolutions. Unlike an arbitrator, a mediator does not make decisions for the parties. The goal of mediation is for the parties to come to a mutually agreeable resolution on their own. Because the decision-making power resides with the parties involved, mediation often results in solutions that are custom-tailored to the specific needs and interests of the parties.
As a result, the atmosphere in mediation is typically collaborative, with a focus on maintaining or improving relationships wherever possible. Arbitration, while less adversarial than litigation, still has a competitive aspect, as each party seeks to convince the arbitrator of their position.
Our Approach to Mediation
At Kirk & Toberty, Attorneys at Law, we believe that mediation can transform conflicts into opportunities for growth, understanding, and reconciliation. We're committed to guiding you through this process with compassion, patience, and unwavering dedication. Our attorneys are skilled in conflict resolution and negotiation techniques, ensuring that your mediation sessions are productive and geared towards consensus.
At Kirk & Toberty, Attorneys at Law, our primary objective is to help your family reach an amicable resolution through mediation. Our experienced mediators understand the emotional complexities that often surround family law disputes.
We have a proven track record in successfully mediating a variety of family law disputes, including divorce, child custody, and property division. We strive to create an environment where open and honest dialogue can take place, leading to mutually satisfactory agreements. By focusing on collaborative problem-solving rather than adversarial confrontation, we help you preserve relationships and achieve outcomes that are beneficial for everyone involved.
---
If you're dealing with a family law dispute in Irvine and are considering mediation, reach out to us online or call us at (949) 416-2215 to learn more about how we can assist you with your family law mediation needs.
---
How Our Attorney Helps Prepare You for Mediation
Our attorney can help you prepare for mediation by providing guidance and answering any questions you may have about the process. Contact us today to schedule a consultation.
Kirk & Toberty, Attorneys At Law provides compassionate and caring representation when it matters most. Mediation has a high success rate because it's a voluntary process, so if it's right for you, we'll help you understand your options.
When You Need Direction, We Are Here
Over 75 Years of Combined Experience
Free Consultations Available
Contact Us Today
Whether you have questions or you're ready to get started, our legal team is ready to help. Complete our form below or call us at (949) 416-2215.