Drug Possession
Irvine Drug Possession Lawyer
Experienced Defense Against Drug Possession Charges in California
At Kirk & Toberty, LLP, we understand that facing drug possession charges can be an incredibly distressing experience. The implications of a drug possession conviction in California can have far-reaching consequences, affecting your personal, professional, and legal standing. If you find yourself entangled in such a situation, our seasoned legal team is here to provide expert guidance, strategic representation, and unwavering support. As recognized Irvine drug possession lawyers, we are committed to protecting your rights and crafting a solid defense tailored to your unique circumstances.
---
Call Kirk & Toberty, LLP, today at (949) 416-2215 or contact us online to schedule a meeting with our drug possession attorney in Irvine!
---
California Drug Possession Laws
Navigating the complexities of drug possession laws in California requires a deep understanding of state and federal regulations. California Health and Safety Code Section 11350-11356.5 outlines the controlled substances covered under drug possession laws. These include but are not limited to illicit drugs, prescription medications without valid prescriptions, and certain controlled substances.
It's important to note that California has decriminalized the possession of small amounts of some drugs, such as marijuana, for personal use. However, possessing larger quantities, certain types of drugs, or possessing drugs intending to distribute can lead to more severe charges and penalties.
What are the Penalties for Drug Possession in California?
The penalties for drug possession convictions in California can vary based on several factors, including the type and quantity of the substance, the defendant's criminal history, and whether there was an intent to distribute. Generally, the consequences may include:
Misdemeanor Charges: Possession of a controlled substance may result in misdemeanor charges, leading to up to one year in county jail and/or a fine.
Felony Charges: Possessing a large quantity of certain drugs or possessing drugs intending to distribute can lead to felony charges. Felony convictions can result in substantial prison sentences, ranging from several years to decades, depending on the case's specifics.
Probation and Treatment: In some cases, the court may offer the option of probation instead of jail time. This may include mandatory drug treatment programs and regular drug testing.
Criminal Record: A drug possession conviction can have a lasting impact on your criminal record, affecting your reputation, future job prospects, and housing opportunities.
Professional Licenses: Certain professions require licenses that drug possession convictions can jeopardize.
Driver's License Suspension: Convictions related to drug possession can lead to the suspension of your driver's license.
Defenses Against Drug Possession Charges
Our experienced Irvine drug possession lawyers are well-versed in various defenses that can be employed to challenge drug possession charges. These may include:
Unlawful Search and Seizure: Evidence obtained through an unlawful search and seizure may be deemed inadmissible in court.
Lack of Possession Knowledge: It must be proven that you were aware of the presence and nature of the controlled substance.
Valid Prescription: If you possess a valid prescription for a controlled substance, you may have a valid defense against the charges.
Entrapment: If law enforcement induced you to commit a crime you otherwise wouldn't have, it may be considered entrapment.
Suppression of Evidence: In some cases, evidence may be suppressed if it was obtained in violation of your constitutional rights.
Client Testimonials
"I needed someone to help me have a voice and you did just that."

Teresa W.

"I appreciate being able to call you anytime and was thankful for your explanations. I would highly recommend you to anyone that needed your services."

Ann F.

"Your compassion and professionalism made this trying time much easier."

Jillian P.
Meet Our Team
SKILLFUL, STRATEGIC, & COMPASSIONATE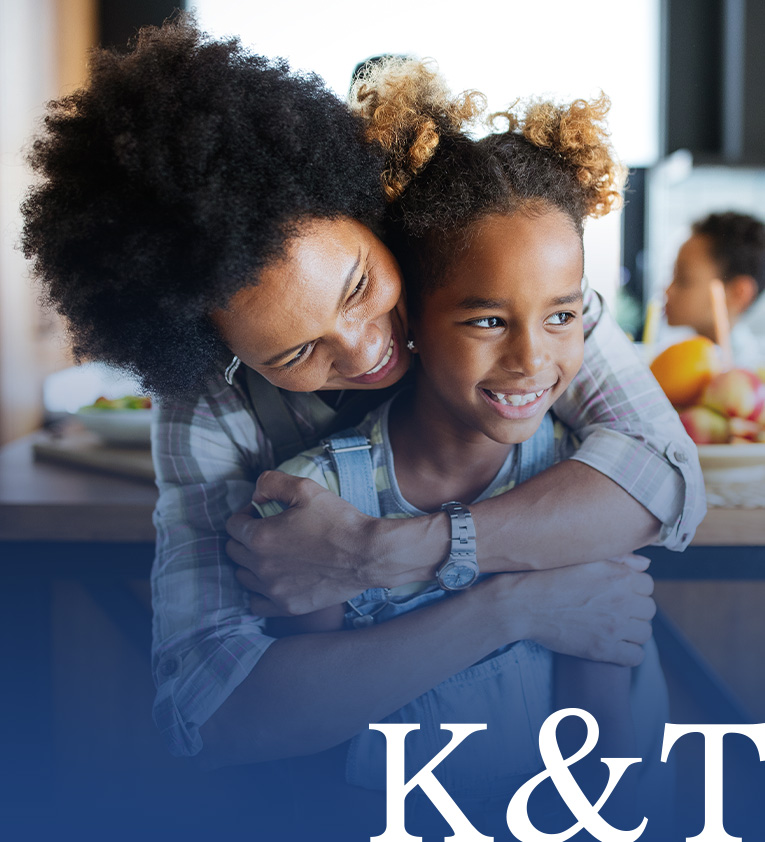 Contact Our Irvine Drug Possession Attorney Today
When facing drug possession charges in Irvine, you need a legal team that is dedicated, experienced, and relentless in its pursuit of justice. Kirk & Toberty, LLP, offers personalized representation to secure the best possible outcome for your case. We understand the nuances of California drug possession laws and have a proven track record of successfully defending clients against such charges.
---
Contact Kirk & Toberty, LLP, today to schedule a meeting with our drug possession lawyer in Irvine!
---
When You Need Direction, We Are Here
Over 75 Years of Combined Experience
Free Consultations Available
Contact Us Today
Whether you have questions or you're ready to get started, our legal team is ready to help. Complete our form below or call us at (949) 416-2215.